Reminders are a utility to assist in work flow. Reminders can be attached to a variety of objects – constituent records, donations, clients, sponsorships, etc.
The LNP allows users to control the visibility of the reminders. They can be visible to all users, a set of users, or just the person creating the reminder.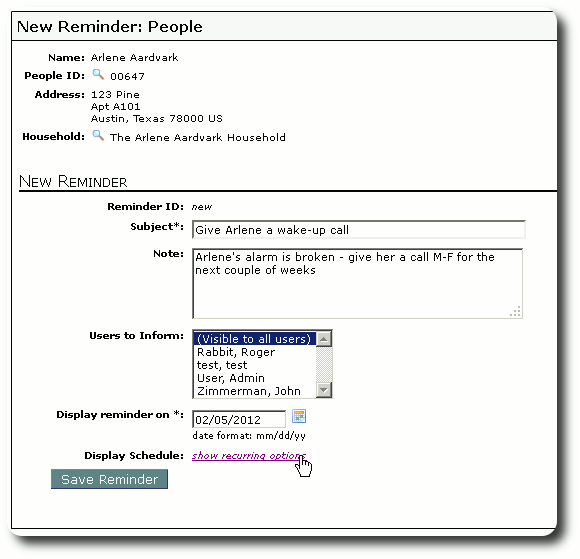 In addition, the LNP supports a variety of recurring options.
The user can also add follow-up notes to a reminder: